SA ORDERS ONLY
Online Training
R 500.00
Coming soon.
Combo Special
R 999.00
Coming Soon.
Online Training
Level 1 – Introduction to signing
The online training course will equip you to use this concept in a very effective way, whether you are a mom or a professional.
The course will cover topics like:
History of using this method
Research done in this field
Benefits of using this concept
How to get started
Useful tips
How to use it with different age groups or special needs.
How to use your toolkit
The online traning course consists of:
3 Videos; Sessions 1-3 (30 minutes each)
Training manual (e-version)
Toolkit
The toolkit contains an array of fun and educational tools that will expose your child to numerous fundamental development concepts.
Take a look below at what the toolkit includes!
70 Flashcards
Our flashcards are a fun, colourful, compact learning solution. Each signing flashcard depicts real life pictures on the front and on the back their corresponding signs and 3 different languages, English, Afrikaans and Zulu.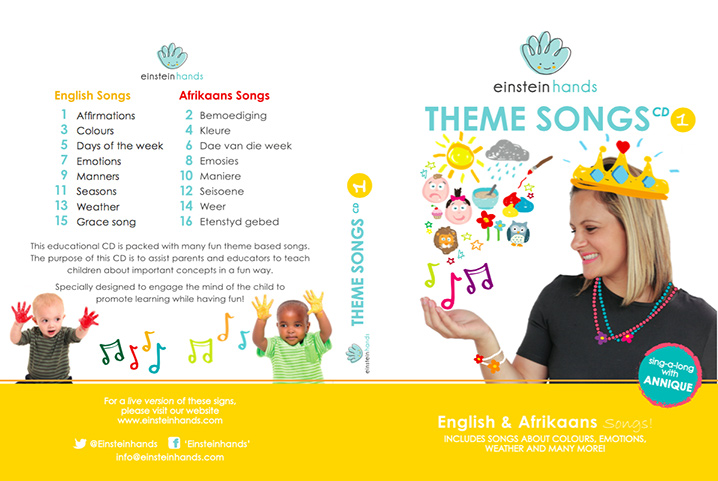 Theme Songs CD
This educational CD is packed with many fun theme based songs. The purpose of this CD is to assist parents and educators to teach children about important concepts in a fun way. Includes songs about colours, weather, emotions, and many more in both English and Afrikaans
Speak & Sign DVD
Our DVD focuses on developing your child's language through signing. It demonstrates 28 words in sign language and features real-life images and stimulating music. As the signs are demonstrated in English, Afrikaans and Zulu, your child is subtly exposed to a second and third language.
12 Theme Posters
Display these colourful posters where you and your family can easily refer to them. The purpose of these posters are to assist parents and educators to teach children about important concepts in a fun way.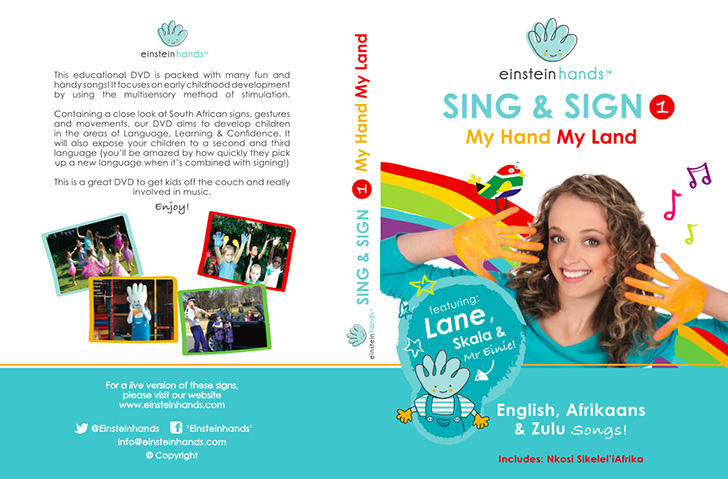 Sing & Sign DVD Combo Set
This educational DVD is packed with many fun and handy songs. It focuses on early childhood development by using the multisensory method of stimulation. This is a great DVD to get kids of the couch and really involved in music. English, Afrikaans and Zulu songs, includes Nkosi Sikelel'lAfrika